Golden State Warriors v. San Antonio Spurs
with Exclusive Courtside Shoot Around Access
Saturday, February 10, 2018
Oracle Arena, Oakland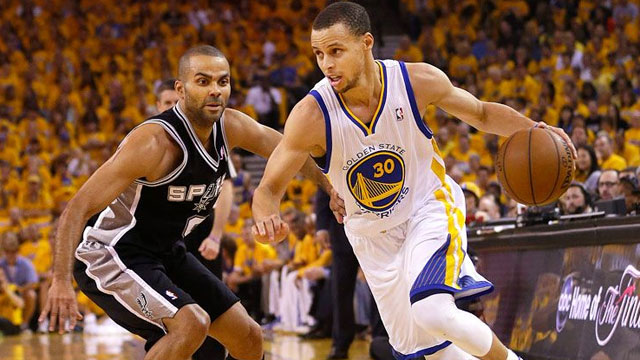 4:00 p.m. Courtside Shoot Around
5:30 p.m. Warriors v. Spurs Game

Join fellow alumni for an exclusive evening with the Golden State Warriors!
Special alumni event begins at 4:00 p.m. when the Arena doors open with exclusive access
to watch your favorite Warriors shoot around from courtside seats.
At 5:30 p.m., watch Steph Curry, Kevin Durant, Klay Thompson and Team take on the San Antonio Spurs. A guaranteed exciting match!
Harvard Seat Location: Section 209 Rows 13-15
Discounted group tickets at $165 per ticket. Each HLSA member is welcome to bring 2 guests.
PLEASE SPECIFY HOW MANY TICKETS YOU ARE RESERVING (INCLUDING YOURSELF) IN THE "ORGANIZATION" FIELD OF THE RSVP FORM.
(For example, if only you are attending, put "1" next to "Organization." If you would like to attend with two guests, put "3" next to "Organization.")
Space is very limited for this event and we have already reached our RSVP capacity. A wait list has been enabled on this page. Please add yourself to the waitlist and we will contact you by December 31, 2017 if a seat opens. Thank you for your interest!
Questions? Please contact Jee Young at jeeyoung.you@gmail.com.
When:
4:00PM - 9:00PM Sat 10 Feb 2018, Pacific timezone

Where:
Oracle Arena, Oakland
7000 Coliseum Way
Oakland, CA 94621 USA
[ Get Directions ]
Enter Waitlist Here...