President's Message

Dear Fellow Alumni,
Welcome to the Harvard Law School Association of Northern California. We apreciate you visiting this site. Did you know that we are one of the largest and most active Harvard Law School Associations in the nation? With over 2,600 members, our membership includes leaders in law firms, technology, government, including the judiciary, non-profit, public service, academia, and various other industries and areas of expertise. We engage with and bring together our diverse membership with a variety of programs, including featured speakers, panels, social and family events, service events, and joint events with other Harvard alumni associations. In January 2021, we had our first virtual swearing in ceremony for newly admitted members to the California Bar.
This website is a resource for you to help connect you to the association, members and events. From here you can search for events, past and present, register for future events, and stay connected with our Harvard community. We also have resources on the website to ensure that you are receiving our emails.

On behalf of the Executive Committee of the Harvard Law School Association of Northern California, we hope you will be an active member in our community. On a personal note, I hope to see you at one of our upcoming events.

Warmly,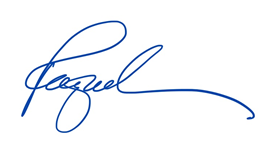 Raquel L. Sefton ('92), Certified Family Law Specialist*
President, Harvard Law School Association of Northern California
*As certrified by the Board of Specialization for the State Bar of California