Gun Violence and Gun Control in America: How We Got Here and Where We Go From Here
Panel with the Giffords Law Center for Gun Violence
Robyn Thomas, Executive Director
Alexis Coll-Very, President
David Kapnick, Treasurer
Moderated by Senator Scott Wiener
Thursday, June 28, 2018
6:30 p.m
Keker & Van Nest LLP
633 Battery Street, San Francisco 94111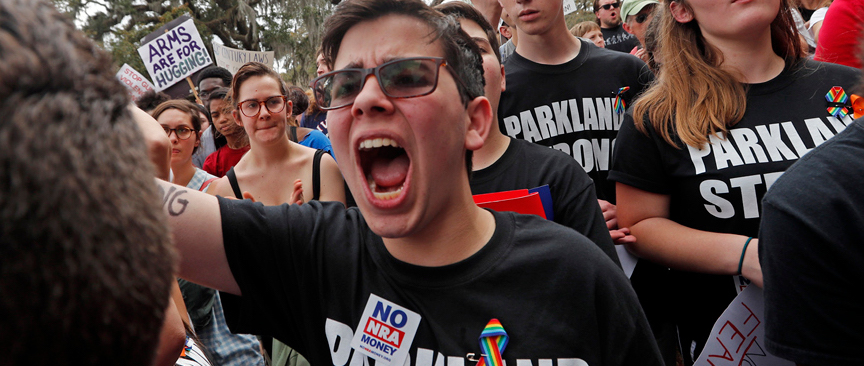 Bay Area Harvard and Duke alumni and students are invited to a gun control panel with State Senator Scott Weiner (Duke '92 Harvard Law '96) and the Giffords Law Center to Prevent Gun Violence (formerly Legal Community Against Violence) Executive Director Robyn Thomas, Board President Alexis Coll-Very, and Board Treasurer David Kapnick. The panel will provide a brief refresher on gun violence statistics, current national and state-level gun laws, various proposed gun control policies, and where we need to go as a country and what we can do as individuals to address gun violence.
Sponsored by Laurie Mims (Duke '99 Harvard Law '02) of Keker & Van Nest LLP
Presented by:
Harvard Law School Association of Northern California,
Duke Law Club of Northern California, Duke Sanford School of Public Policy and the Giffords Law Center for Gun Violence
Questions? Please contact Judy Yuan at judy.yuan@post.harvard.edu
When:
6:30PM - 9:00PM Thu 28 Jun 2018, Pacific timezone

Where:
Keker & Van Nest LLP
633 Battery Street
San Francisco, CA 94111 USA
[ Get Directions ]
RSVP Here...