The HLSA of Northern California invites you to an author's reading:
His Name Is George Floyd:
One Man's Life And The Struggle For Racial Justice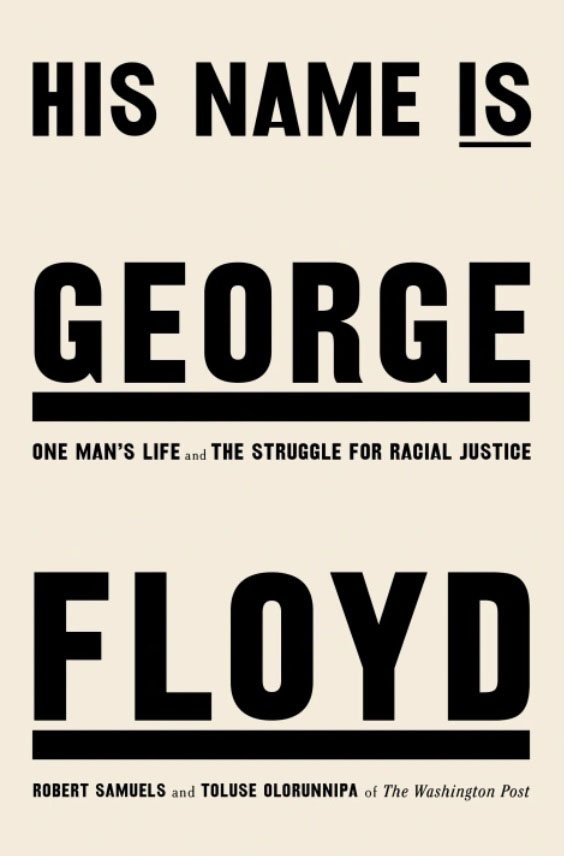 The Harvard Law School Association of Northern California is proud to host a virtual discussion with Robert Samuels, co-author of the phenomenal book, His Name Is George Floyd: One Man's Life And The Struggle For Racial Justice.

Please join us on Thursday, October 6th from 12-1 PST. RSVP via the form below as soon as possible. The first 50 RSVPs will receive a complimentary copy of this incredible book.

Event Information
When:
12:00PM - 1:00PM Thu 6 Oct 2022, Pacific timezone

Highlights of the critical response to the book:

"In painstaking detail and textured storytelling, Robert Samuels and Toluse Olorunnipa reveal how George Floyd fought to live his entire life. Since we know George Floyd's death with tragic clarity, we must know Floyd's America—and life—with tragic clarity. His Name Is George Floyd is essential for our times." —Ibram X. Kendi, author of How to Be an Antiracist

"A much-needed portrait of the life, times, and martyrdom of George Floyd, a chronicle of the racial awakening sparked by his brutal and untimely death, and an essential work of history I hope everyone will read." —Henry Louis Gates, Jr., author of The Black Church: This Is Our Story, This Is Our Song

"[A]n impeccably researched biography of George Floyd …This multifaceted and exceptionally informative account is both a moving testament to Floyd and a devastating indictment of America's racial inequities." —Publishers Weekly, starred review

About the Co-Author:
Robert Samuels is a national political enterprise reporter for the Washington Post who focuses on the intersection of politics, policy, and people. He previously told stories about life in the District for the Post's social issues team. Samuels joined the Post in 2011 after spending nearly five years working at the Miami Herald.